Welcome to North Carolina Lions…
A Mission to Care, to Enrich, and to Serve Our North Carolina Citizens
477,772
pairs of eyeglasses were recycled providing improved vision to thousands of individuals over the past three years.
38,155
individuals received examinations at the Mobile Screening Unit over the past three years.
6,017
pairs of eyeglasses were purchased through Matching Funds over the past three years.
3,759
Support and Mobility Canes were given to the Visually Impaired over the past three years.
3,108
eye exams were provided through Matching Funds over the past three years!
2,001
campers attended Camp Dogwood for a week over the past three years.
41
sighted students of visually impaired parents received Education Grants over the past three years.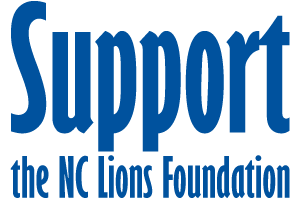 Your donation to NC Lions, Inc. enables us to assist and empower blind and visually impaired residents as well as continue our work in preventing vision loss in our North Carolina communities. Your ongoing support of Camp Dogwood provides an exciting summer camp experience for over 800 blind and visually impaired campers each year.
Please make a tax-deductible donation today.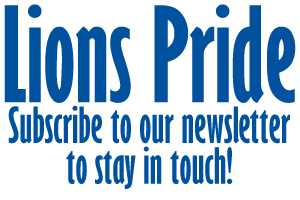 Do you want to hear about the latest from the NC Lions Club? Join our mailing list and we'll send you an occasional email to keep you updated on the extraordinary things happening with the NC Lions.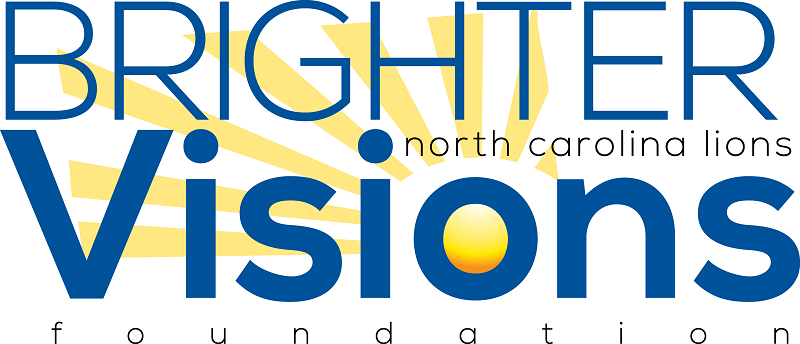 United, North Carolina Lions' passion for giving a better quality of life for the citizens of the state make dreams come true.
From our 56 acre Camp Dogwood on Lake Norman to our mobile screening unit traveling from Murphy to Manteo, continuous support and care for the visually impaired, friends such as you help us do extraordinary things.
Every day, your gift gives a better life for those less fortunate.
I think it is a blessing to have all the people who make Camp Dogwood possible, and I also commend all the staff, counselors, and Lion volunteers, they are all awesome. I thoroughly enjoy Camp Dogwood, and I tell everyone what a great place it is. Thank you all for all the love and support you give; it makes my life better.
– Robin Cloninger
Don Henry, the table assistant, was great. He bent over backwards to get us what we needed. Elizabeth had so much energy and acts like she loves all she does. Driennie had great devotion and boating. Josh had great exercises for us. He tried to make us look like models a work in progress. This was my first time at Camp Dogwood!
I was told it was wonderful and I should come. What a wonderful experience. I saw so many happy faces and made some new friends. The Lions Club has made a difference in so many lives. I was so glad to be a part of this week.
– Barbara Crary
Thank you for a wonderful week at camp. It is the highlight of my summer. You and your staff are the best at making sure each camper has a wonderful week. I love Camp Dogwood and I hope to come back each and every summer. You and your staff rock!
Thank you again.
– Mark and Judy Allen
This was my first time here at Camp Dogwood and I must say that this has truly been a blessing to me! To all the staff, volunteers, and campers this will always be a memory that I wont forget! I'm thankful for the help, love shown, and new faces that I had a pleasure to meet like Bill Ashe, Sarah Allen, Michele Susie, Kyle, Mandy, Ryan, Greg, Hannah, and so many more! Thank you. I will go back home humbled, full of more love, and ready to volunteer with my local Lions Club.
– Rose Page
Mobile Screening Unit Calendar